When you pick your first barefoot shoes, make sure you measure both the length and width of your feet. For shoes to fit well, they need to have the proper length but also be wide enough for your feet. Shoes that fit you in length but are too narrow for your feet, are not a good fit. Disregarding the width of your feet deprives you of many of the benefits of barefoot shoes.
People have different feet. Fortunately barefoot shoe brands make shoes for all types of feet. You will find from selection shoes that fit feet from very narrow to extra wide.
How to properly measure your feet
The first step in finding a perfect pair of shoes is to properly measure your feet. For that you need a piece of paper, a pencil and a ruler. To measure kids' feet a shoebox or a wall to fix the heel to can come handy. Once you have the necessary tools, follow these below steps:
1. Place the paper under your foot.
2. Tilt the weight of your body on the foot.
3. Draw the shape of your foot on the paper. Try to keep the pencil as upright as possible. If you draw the shape while holding the pencil diagonally, you will measure your feet smaller than they actually are.
4. Repeat the same with the other foot.
5. Draw a line from your tallest toe to the middle of your heel and measure the length of your foot.
6. Draw a horizontal line from the widest part pf your foot and measure the width.
7. Repeat the same with the other foot.
It's a good idea to measure your feet several times as it's easy to make mistakes. This is especially true when measuring always on the move kids' feet.
Now that you have the correct measurements of your feet, you can start to pick the perfect shoes. To determine whether your feet are narrow or wide, divide the length with the width and compare the result to the below table.
Foot length
Length to width
ratio
Length to width
ratio
Length to width
ratio
Length to width
ratio
Extra wide
Wide
Average
Narrow
<13
<2,15
2,15-2,3
>2,3
13-16
<2
2-2,25
2,25-2,5
>2,5
16-20
<2,2
2,2-2,4
2,4-2,65
>2,65
>20
<2,4
2,4-2,6
>2,6
Credit for the table goes to Lila Michalíková
Most product descriptions in our webshop include measurements for shoe length and width. We do not measure the width when the shoes come without insoles as the measurements would not be exact. Despite everything we've just said above, you have to take into account that measuring feet and measuring shoes does not give very precise results. Thus, it can still happen that you compare the measurements of your feet to the measurements of shoes in our webshop and still don't get the perfect fit. Feet are in fact 3-dimensional and also the height can play a role in finding the best fit. But don't worry, you can always turn to us for help and after you've tried on different barefoot shoes, you will get to know your feet and the brands and models that fit you best.
How much toe space is needed?
If these are your first barefoot shoes, leave about 0,5 cm of toe space when picking the size. The longer you wear barefoot shoes, the more space you will desire, thus your second pair can easily have up to 1 cm of toe space. Kids' shoes should be bought with 0,8 cm (first walkers) to 1,2-1,5 cm (winter boot of an experienced walker) toe space.
In width, the shoes should be at least as wide as your feet but ideally they should be 0,2.-0,5 cm wider than your feet. However, this does not mean that all shoes that measure narrower than your feet are not a good fit. Some shoes are made of very soft and elastic materials that also fit well feet that are a bit wider than the shoes. The same applies if the shoe measures much wider than your feet. If it can be fixed well to your ankle, it might be a good fit despite its width.
In case of hallux valgus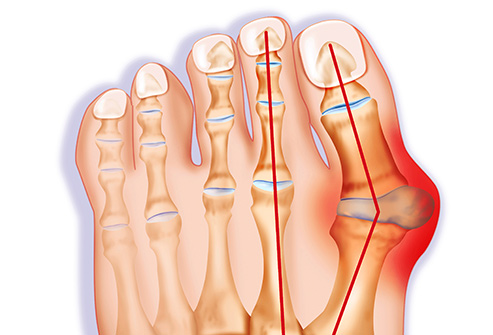 If you have big bunions or hallux valgus you probably cannot pick shoes that measure as wide as your feet at the place of the bunion. Your feet measure very wide at the bunion but might not be very wide otherwise. In this case, if you pick shoes that measure as wide as your feet at the bunion, the shoes might remain too wide for your feet elsewere. We therefore recommend to look for the best possible solution, in other words to pick shoes that are a bit narrower than your feet at the bunion but are of soft and stretchy materials that can make room for your bunions without measuring super wide.